Download Center

Name

Card printer software

Type
Card printer software
Operating system
Windows XP/Windows 7/ Windows
8.1/Windows 10 (32 and 64 bit)

SEAORY T11

Operation system:
Windows XP/Windows 7 / Windows 8.1/Windows 10 (32 and 64 bit)

SEAORY T12

Operation system:
Windows XP/Windows 7 / Windows 8.1/Windows 10 (32 and 64 bit)
Maintenance guide
Internal printer cleaning
Control panel common problems
Alert message
Explain
Solution
Flipper Cover Open
Flipper cover door is opened
Close the flipper cover door
Cover Open
Top cover door is opened
Close the top cover door
IC Chip Missing
Ribbon IC chip is not inserted
Install ribbon IC chip into printer's IC chip socket
Ribbon Missing
Ribbon is not installed
Install ribbon with corresponded IC chip into printer
Ribbon Mismatch

Installed ribbon does not match with ribbon IC chip ID

Check ribbon type and install the corresponded IC chip
Ribbon Type Error
Unsupported ribbon type
Check ribbon's region code with matching printer's region code
Ribbon Out
Failing to searching ribbon
Reinstall the ribbon again with correct installation procedure
Print Fail
Fail to start printing process
Check the ribbon to see if it's snapped
Card Out
Card runs out
Place more cards with card's weight module
Inconsistency between card thickness
adjustorand card used
Get the setting of adjustor and card used consistent
Adsorption force among cards
Move cards apart and then arrange them to input hopper for retry
Card Jam
The printing process of the card in the machine, can not complete the print and the card
Perform a row of cards in accordance with the face plate
Cam Error
Internal mechanical cam platen error
Contact your local service center for professional advice
Flipper Error
Flipper unable to perform its duty
Contact your local service center for professional advice
Ribbon Chip IC Error
Ribbon's IC chip error
Reinsert IC chip again or change a new IC chip if it's required

Operating common problems
1、
Nothing in action
Check the printer driver to see if it is truly, well installed.
Check the printer power supply and USB cable
Check the ribbon and card
Print a demo chart
2、
Printed a blank card
Check the ribbon
Check value A setting of "Printing Area" in the driver. To define value A as default to retry.
Set the value to try print
Check the card to see if it carters to CR-80 specification
3、Partial or incorrect printing
Check the printer settings
Check the interface cable and ribbon
Make sue the printer's cleaning roller is clean
Check the printing card is clean
Check the print head
4、Printed some small blemishes
The card surface may be dirty or work on cleaning via dust arrestor
Use a cleaning card to clean
Print head clogged
Check the roller of dust arrester to see if there's need to change a new one
5、Printed horizontal white lines
Check the ribbon is fitted correctly
Check the print head is dirty or damaged
6、Printed vertical white lines
TPH may be impaired. Contact the distributor or dealer nearest to you for help
7、Printed blurred images
Check the ribbon to see if is fitted correctly
Check the print head to see if there's need to do the cleaning
Check the cleaning roller of dust arrester to see if there's need to change a new one
Check the card is compatible or not
After-sales service
Service
Seaory offers one year free training, checking, testing and repairing from the purchasing date.
During the warranty period, all the repairing both hardware and software are free, including the print head change once. The repairing job usually to be done in our service centers. The shipping cost of the card printer to and from shall be covered by the customer. On-site service is available. The travelling expenses will be covered by the requestor.
We can sign a new technical service agreement in order to service you continuously if the warranty expired. The hardware replacing charges at prime cost only.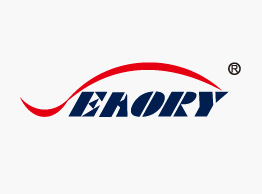 Service advantage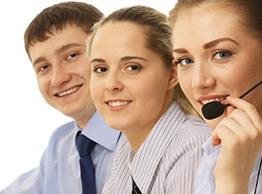 We always provide technical service to our customers timely and professionally. We abide by "high quality, perfect service". We try to give you the technical support in a shortest time and distance, with professional technical knowledge and sincere attitude.
We have skillful and experienced software and hardware engineers. We keep high level stock of parts and accessories. Local service centers are available in Shenzhen, Beijing and Shanghai. We trained many agents in different region. We're able to provide satisfied and reliable after-sales customer service.
Top